Yamaha R3 Billet Aluminum Quick Turn Throttle and Ignition Switch Eliminator Kit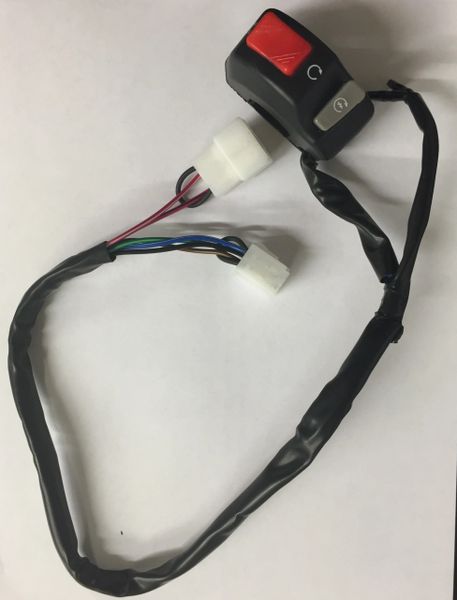 Yamaha R3 Billet Aluminum Quick Turn Throttle and Ignition Switch Eliminator Kit
This is our Fast Bike Industries Yamaha R3 Billet Aluminum Quick Turn Throttle and Ignition Switch Eliminator Kit. A complete plug & play design to remove weight, reduce wiring and clean up your race bike.

(note: for race use only)

Quick turn throttle features:
-Billet aluminum housing
-Billet aluminum cam wheel (optional diameter)

-Custom made cables with adjustments on cables

-Set screw on housing to prevent rotation
-Two options for housing design depending on fitment

-Multiple color options

Key ignition eliminator and start stop switch:
-Remove keyed ignition, saving up to 1lb of excessive weight

-Add to our billet aluminum quick turn throttle
-This adds space for addition of Steering dampers and lap timers

-No cutting of stock harness

-OEM connections
-True plug & play design
-Unplug stock right handle bar switch and keyed ignition and plug this one in.

-Easy to install.
-No reason to add another harness... this is all you need!