Yamaha Tenere 700 FULL Ohlins OffRoad Setup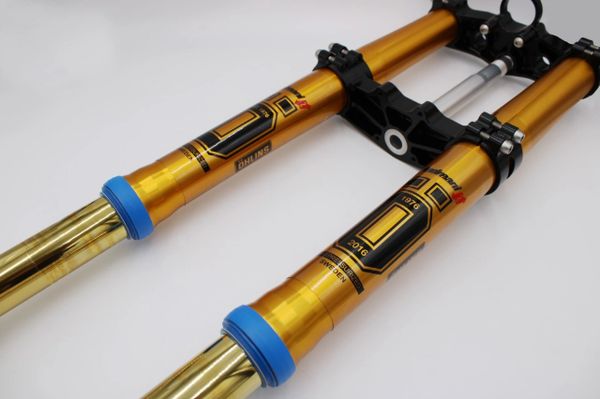 Yamaha Tenere 700 FULL Ohlins OffRoad Setup
This is the ultimate off road set up available for the riders pushing the Yamaha Tenere 700 to new limits.
The Ohlins RXF48S full fork, specifically sprung and valved for Enduro riding, comes in an easy bolt-on system which includes the triple clamps, axle, etc. to go directly onto your stock front end & wheel.
These forks are+30mm longer (extended length and stroke) so that opens the door for balancing the bike and adding 1 of 2 shock options on the rear.
To match, available is the newest Ohlins offroad shock the TTX FLOW - also specifically sprung and valved for the Enduro setting. This comes fitted with an X-Trig preload adjuster for ease of use at any point, anywhere, to compensate for any extra weight.
The shock has also been extended in order to balance the motorcycle and raise it up for more ride height.
If there are any specific questions or comments, feel free to contact us via phone, email, or social media!
Check out @overkillandy & his team @heavyenduro on Instagram and see what all this setup is capable of handling!
Do you have what it takes to take riding to the next level?
This comes with FREE shipping, UPS Ground with signature required. Special requests may be available depending on your location.