OHVALE Front & Rear Suspension Combo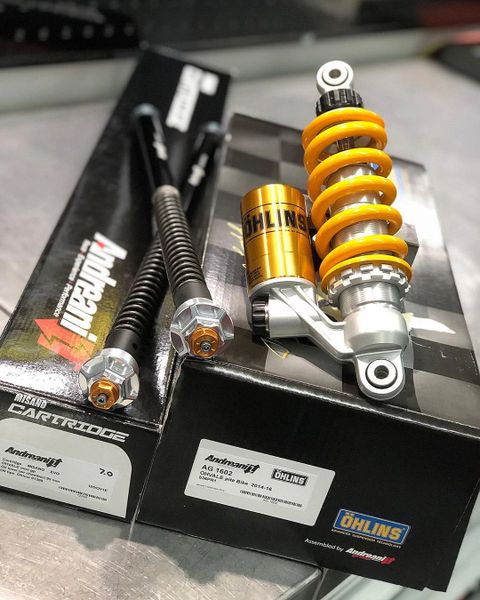 OHVALE Front & Rear Suspension Combo
Complete your Ohvale build with the best suspension components available!
This combined price for both front AND rear cannot be beat!!
Andreani Group Misano fork cartridge kit.
Andreani Ohlins STX rear shock.
Both sprung for Rider Weight and riding application/style.
The Misano cart kit has compression in one leg and rebound in the other, with manual preload adjustment; it features 20mm main pistons with expanded oil passages for better oil flow and increased damping.
The Ohlins rear shock features both compression and rebound adjustment, with of course manual preload - there are a few spring options to choose from.


Contact Fast Bike Industries with any questions or comments!