NTR-R1 SHOCK - hydraulic preload adjuster (HPA) optional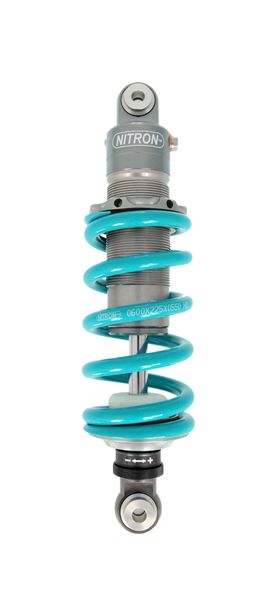 NTR-R1 SHOCK - hydraulic preload adjuster (HPA) optional
Please contact us directly to check fitment with you motorcycle. IN STOCK NOW!

NTR-R1 SHOCK
Our most popular shock...incredible value and out-performs other more expensive shocks on both the road and the track.
2-Way combined damping adjustment. Developed from the full race shock the R1 offers exceptional performance, reliability and value for all year round road and track use. High grade materials and the durable titanium finish protect against corrosion and significantly reduce weight. A true affordable performance upgrade. 
Available with an optional hydraulic preload adjuster (HPA + $275)
Blue or Titanium Black spring