Nitron ADV R1, R2, R3 Adventure Series available with optional HPA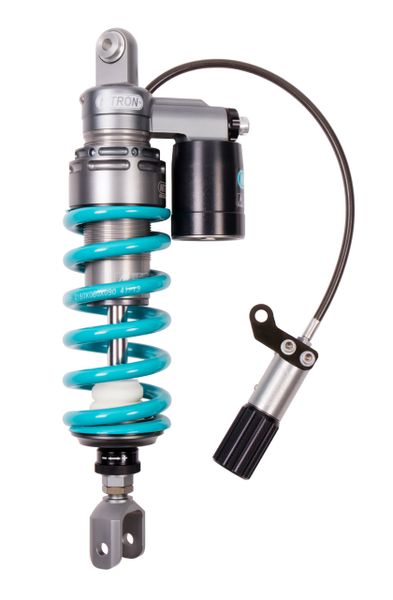 Nitron ADV R1, R2, R3 Adventure Series available with optional HPA
NTR-ADV R1, R2, R3 Adventure Series available with optional Hydraulic Preload Adjuster (HPA) - starting at $825

Specifically designed and built for Dual Sport/Adventure bikes, the ADV shocks offer exceptional year-round road and trail performance like no other shocks.
Using billet aluminum components, ADV shocks not only offer a ride/handling improvement over the standard shock but also a significant weight saving.
ADV shocks are uniquely designed with heavy-duty 16mm rods and a high-flow 46mm piston which are custom tuned and developed for the demands of both long haul road commutes through to Dakar style endurance events. Only Nitron can offer such impressive fade-free performance.
The ADV shocks are available in many different configurations to suit you and your bike.
optional Hydraulic Preload Adjuster (HPA) +$275
Free shipping on Nitron retail purchases