Honda CRF300L / Rally FBI Package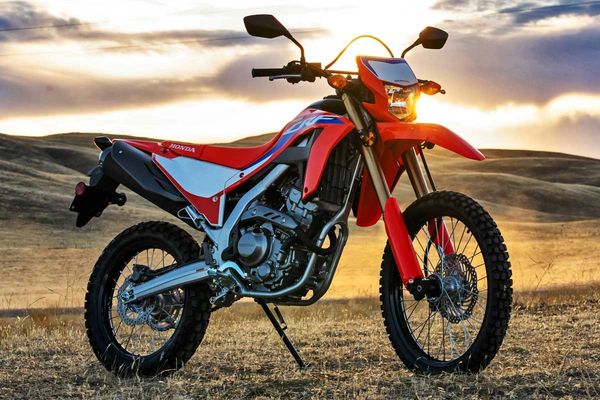 Honda CRF300L / Rally FBI Package
This package deal takes the soft, bouncy OEM suspension from the new Honda CRF 300L & 300L RALLY and makes it a much more enjoyable bike to ride all around!
Whether you are cruising, commuting, traveling/exploring, or even taking the bike offiroad, having fully-adjustable suspension that is properly sprung & valved for YOU, as the rider, is crucial.
The Andreani Misano EVO fork kit up front features compression damping in one leg and rebound damping in the other; using 20mm main pistons with expanded oil packages for more control and increased damping. This aftermarket cartridge kit is equipped with 2 springs (unlike the stock single spring setup) that are chosen for the rider specifically. Both top caps allow for external damping adjustment (Comp & Reb) as well as external preload adjustment.
The Nitron NTR1 shock is also sprung for rider weight and valved specific to riding style/application *if needed*
The shock has manual preload adjustment, with a hand spanner tool included with every shock absorber. Utilizing a 40mm main piston, with hard anodized parts and all stainless steel bolts. The damping adjustment is rebound only with the adjuster located at the end eye.
The rider also gets the choice of spring color: 'Nitron' blue or 'Titanium' black at no extra charge!
Please contact with questions or comments via phone, email, or social media!
Thank you for the interest in our products.