SUZUKI GSX-1000 09-14 R.S.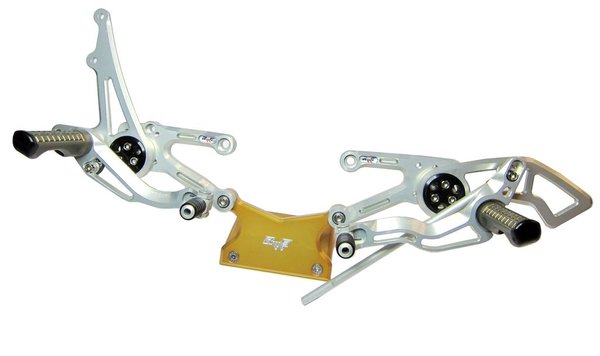 SUZUKI GSX-1000 09-14 R.S.
RACE REARSETS Designed to run on the track, they can easily be placed between the Evo rearsets and the superbikes. They are distinguished by a system of 4 different eccentric settings and by the folding brake lever caps and brake. Hard-anodized footrests for greater strength. Made in Ergal 7075, the RACE rearsets are fully machined from solid material using CNC machines. Screws supplied in machined stainless steel. Black anodized or aluminum.